Vaccinations in Belmont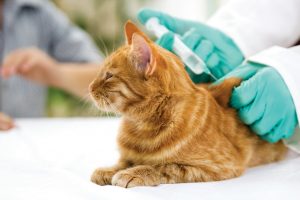 Here at Catawba Heights Animal Hospital, we truly believe in the importance of preventative care, especially vaccines.
Vaccinations are made to protect our pets from potentially harmful (and sometimes deadly) diseases. Why wouldn't you want to give your pets all the protection they need?
Not every pet needs to be vaccinated against every disease. It depends on your location and your pet's lifestyle, so it is important to discuss both with our staff and your veterinarian. There are many vaccines available, and together we can decide which are the most important for your pets.
It is our goal to provide the highest level of care for your pets, and vaccination is an integral part of their overall health, so be sure to vaccinate them when needed. If you have any questions or are curious about the different vaccines we offer, don't hesitate to contact us today at (704) 827-0616